Astro Awani – 16 May 2016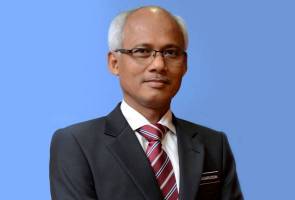 BASARUDDIN: PNB also offers loans of up to 70 per cent of the business model to those ken on a starting a franchise business. – File Photo
PUTRAJAYA: University graduates have been urged to venture into franchise businesses on a small scale for a start to gain experience before progressing further.
Ministry of Domestic Trade, Cooperatives and Consumerism (KPDNKK) Deputy Secretary General, Datuk Basaruddin Sadali said the franchise business was among those comprising various stages and differing capital base.
"As such, I would encourage graduates to participate in related programmes such as Business Transformation organised by Perbadanan Nasional Bhd (PNB) which gives entrepreneurs an opportunity to retail easily saleable products," he added.
He told reporters this after officiating the one-day seminar on Franchise Exposure, Graduates Franchise Programme (PFS) 2016 here today.
He said through the PFS, participants would be placed in 17 franchise companies such as Nelson and Smart Readers, to be coached and upon completion of their training, offered an opportunity to work or undertake a franchise.
PNB also offers loans of up to 70 per cent of the business model to those ken on a starting a franchise business.
"Since 2004, we have offered loans to more than 2,000 franchisees, from as low as RM3,000 to RM25,000 and a majority are those from the franchise field of food and beverages, apart from services and education," he added.
The PFS is being organised for the third time since its launch in 2014 and undertaken by KPDNKK and the Franchise Association Malaysia, with the aim of exposing graduates to the concept of the franchise business.
Basaruddin said after two years of the programme being implemented, a few examples of success have emerged among universities.
Universiti Utara Malaysia for one has opened a drinks kiosk business on its campus, with plans to expand to all other local universities.
"At the same time, Universiti Malaysia also started a food business called FoodBox on its campus in February," he added.
URL : http://english.astroawani.com/business-news/university-graduates-urged-venture-franchise-businesses-start-105429